Our Credentials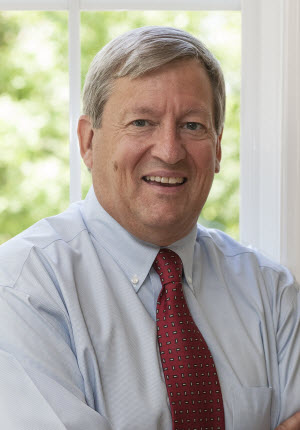 Jim Holtrop
Principal Acoustical Consultant
Jim has authored 15 patents in acoustics and conducted Acoustical Research and Development for 30 years before joining AcoustiControl in 2004.
Education
BS in Chemical Engineering Michigan State University.
Masters in Chemical Engineering Washington University.
Completion of the University of Hartford's entire discipline in Acoustics*
Professional Societies
Acoustical Society of America
Institute of Noise Control Engineers
American Society of Heating, Refrigerating, and Air Conditioning Engineers
Jill Holtrop
President
AcoustiControl is a certified 100% Woman Owned Business
Jill founded AcoustiControl in 2002. Prior to that, for 24 years, Jill had been president of 2 successful award winning small businesses.
Spaces are often designed to have a certain "look and feel" but without a good acoustic design, a good "feel" probably won't happen. Particularly in this world of hard surface design. Many times, the "feel", winds up being unpleasant to the people in the space, which sadly works against a beautiful design. We can provide an acoustical design that will enhance your beautiful spaces.
---
Important Things We Thought You Should Know:
*Only a dozen universities in the U.S. offer a full discipline in the study of acoustics. The University of Hartford is considered to be premier in this field of study. AcoustiControl is one of the few acoustical consulting firms whose acoustical consultant has completed this entire study at the University of Hartford.
With the exception of Oregon, there is no certification required for acoustical consultants in the U.S. Therefore it is important to know the level of expertise of the consultant you are relying upon.
We work closely with our clients to prevent and or solve noise and vibration related challenges in many different types of spaces, some of which are:
performing arts centers
judicial facilities
healthcare facilities
corporate headquarters
industrial facilities
medical office buildings
schools / lecture halls
correctional facilities
multifamily / hotels
worship spaces
recording studios
multipurpose rooms
libraries
conference rooms
AcoustiControl can help you with mechanical noise and vibration control, indoor noise monitoring, outdoor environmental noise monitoring, outdoor noise pattern computer modeling, and acoustical modeling of interior spaces.
We provide noise control design and testing services for industrial noise control, building mechanical equipment systems, wall partition and floor ceiling assembly design to isolate noise within a building. We help separate noisy spaces from quiet ones.
We also provide in laboratory new product testing services.